Simplicity Sliding System
Simply the most popular sliding shower system on the market. Elegant and clean looking, and easy to maintain.
The SIMPLICITY SLIDING SYSTEM is similar in every significant respect the original "Serenity" system marketed by CRL.
Our system consists of a fixed panel and a door panel which slides along a rectangular steel bar. The door glides above the floor through a small guide set between the two panels.
The sliding panel has an anti-lift device below the sliding rollers that prevents the door from coming off the track. It is possible to replace the anti-lift devices with a second set of matching rollers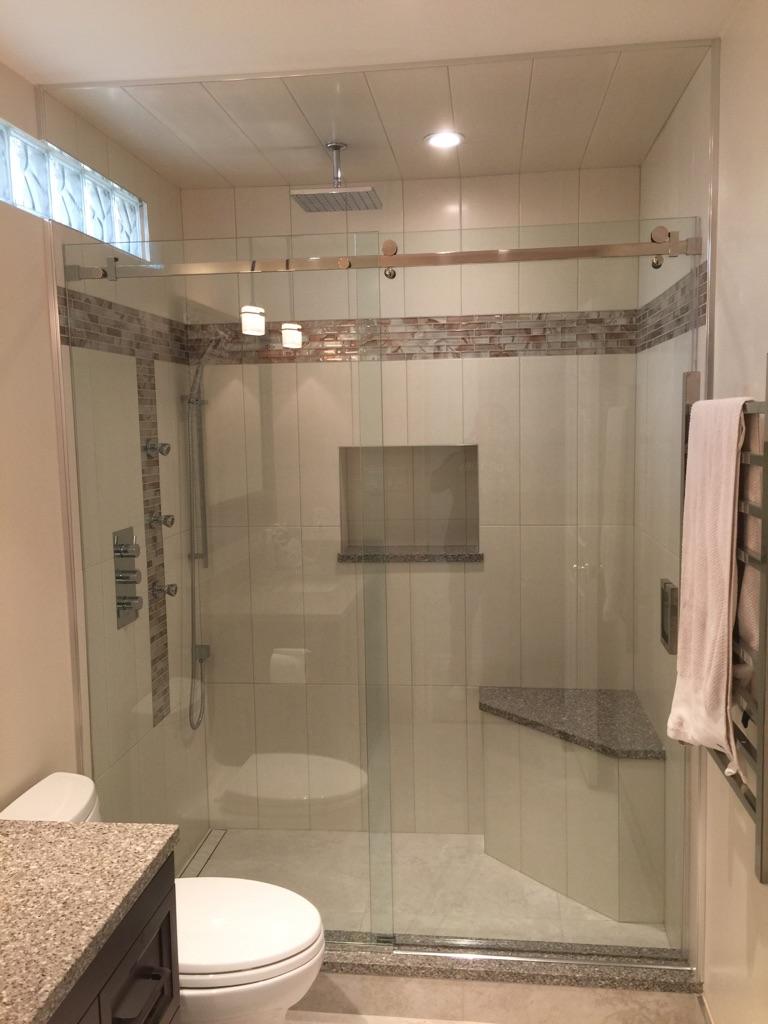 The cut-out diagram below is for the version with two rollers and the anti-lift device.